Excited to be performing in the Cold Rhymes Rap Round Robin tonight at Boot and Saddle bar in Philadelphia. 3 stages, 3 PA's 9, artists. 1 song per artist per round. 6 rounds. I will be doing all my beat work live on this setup: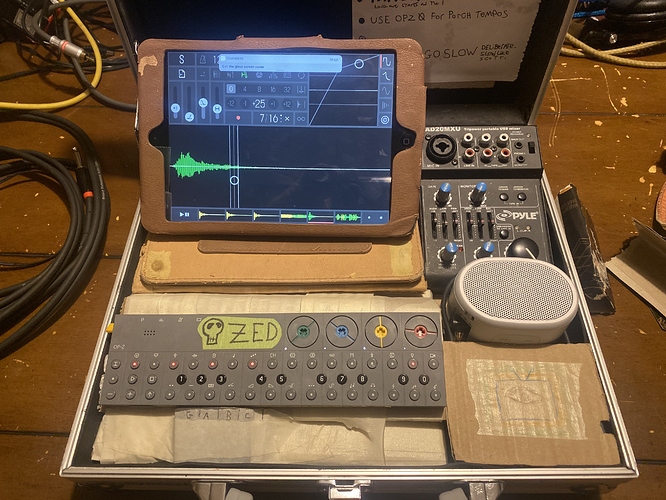 and ranting into a tempo synced delay.
Maybe I'll see some of ya'll forum folks there!