This isn't my idea at all, but I love, just ordered one…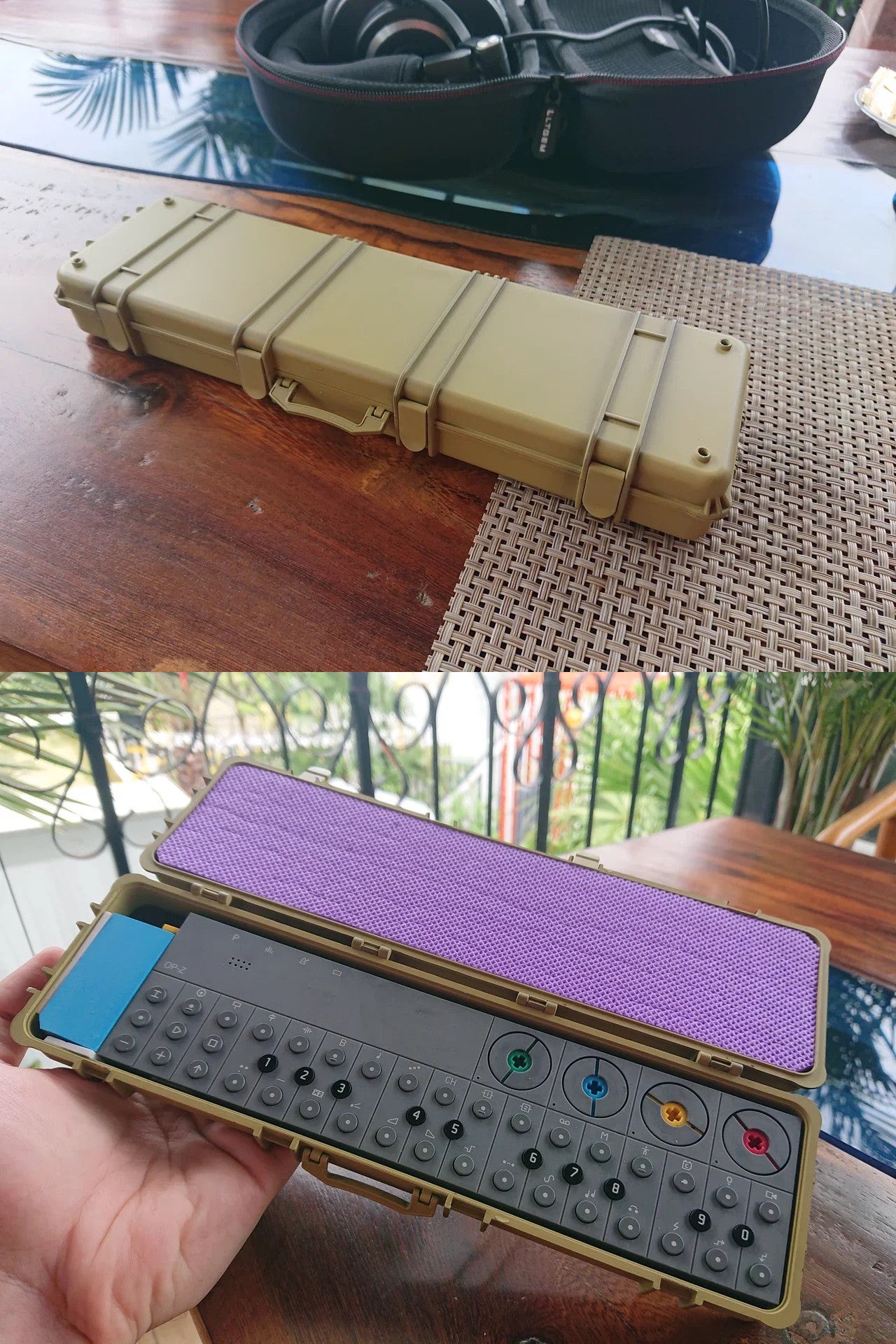 that's awesome. It's like a pelican case. where did it come from?
I know right? I found some on eBay real cheap too, I'm thinking of doing some cut outs so that lil' Z can stay in the case permanently:)
what is this case? like it
I'm glad you liked it!
For anyone wondering: it looks like a pelican case because it's a weapon case for 1:6 action figures. Modified with an eraser and a piece of a yoga mat to fit OP-Z perfectly. Non-waterproof.
If you want to buy one, the model is ZY2006 and you can find it on eBay and AliExpress (and some other sites as well).
Here's mine, it arrived yesterday, I love it, the little bit of airbrushed ageing is a lovely touch. I did a rough job of adding closed cell foam which I'll replace with a tidier version soon but this is genius!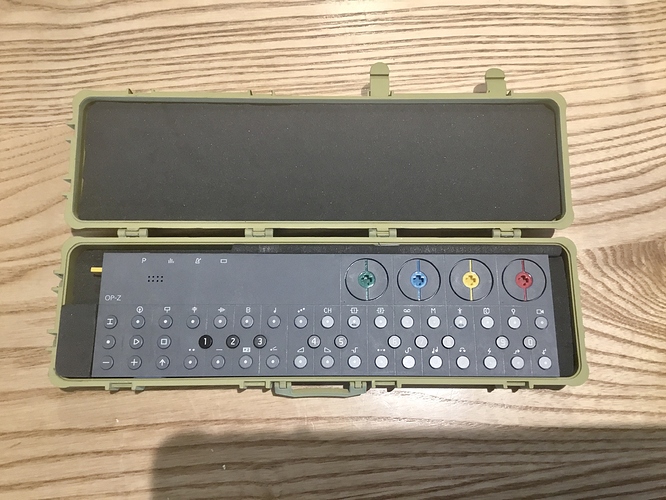 Nice! I see your wheels have fallen off already as well.
I recommend putting some foam (a yoga mat too perhaps) in the top cover to hold it tighter.
Next step: making a silicone seal for waterproofing.
Could you share a link please? Not sure how to search for this
Ah it's probably my awesome photography, nope wheels still on and the closed cell foam I've stuck in keeps lil Z nice and snug. But my OCD is very unhappy about my craft skills
I just searched eBay for 1:6 weapons case, the one I bought was about $15 and arrived from Hong Kong in about a week
Little contribution. This is an UDG case for usb drives and other cards. There is room for OP-Z and cables.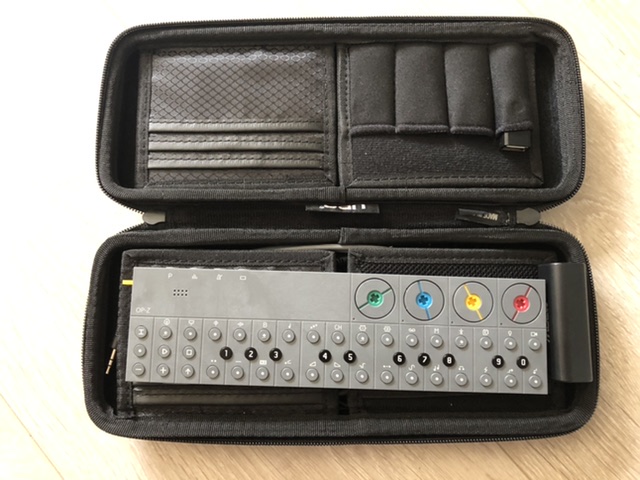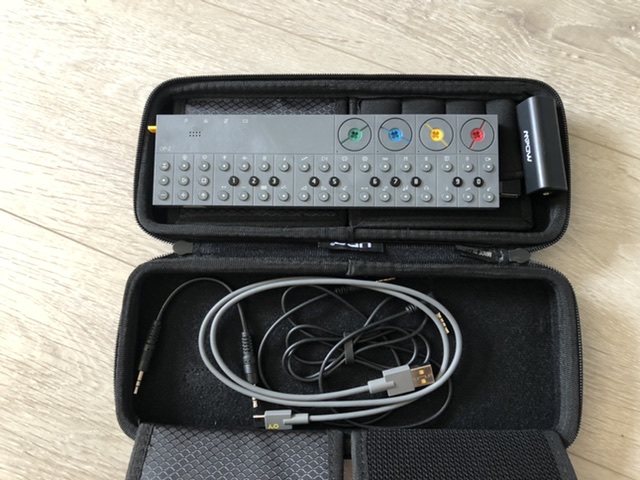 do any of you worry about warping in your soft cases?
I am kinda rough with my backpack and worried something large and heavy will crush/bend the opz,
i kinda like that michaels craft store wooden box thing, i could stain and varnish it!
That one… is really solid – good find! How flexible is it?
That's always been my concern regarding cases. I have the Hermitshell that I filled with left over pik foam from my nanuck case. It's not too big, and I feel it's well protected. The Analog Cases to me look perfect, and were not out yet when I started this thread. Id imagine they offer significant protection.
Once lined with the foam it's pretty solid surprisingly. Plus once my Lego disco brick is in there it's got a good heft to it, I'm happy with it, would love something similar for my PO's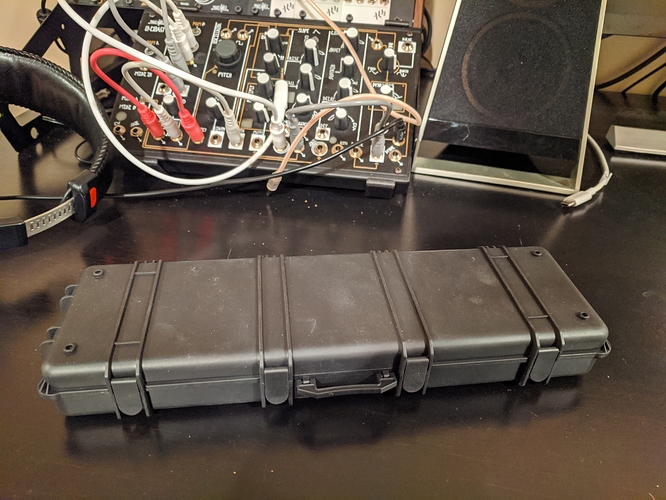 This case is a perfect match. There's enough foam lining that it doesn't move side to side when closed. I will echo in recommending the zy action figure case for the op-z.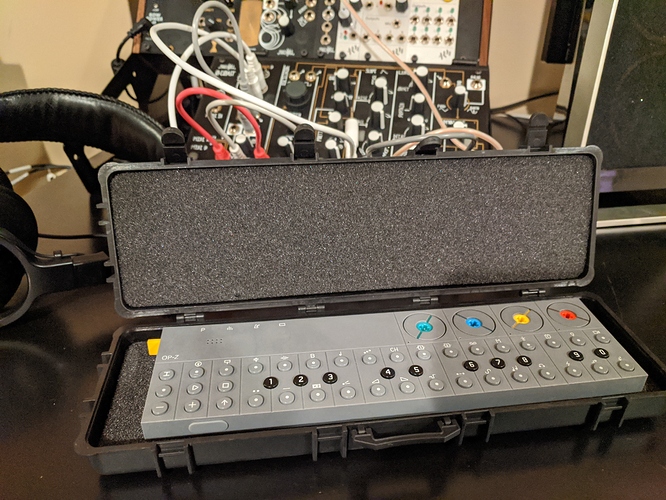 Hey all!
Looked around at Nintendo Switch cases after seeing what a bunch of y'all suggested, and remembered that the Nintendo Switch Lite came out not too long ago, so I looked it up and switch lite cases are a near perfect fit!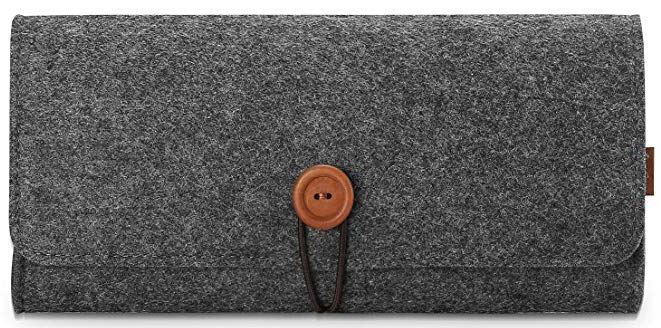 It also comes in yellow and blue…
Seems like decent quality protection and material, especially for only $13!
Both of these cases are 1cm longer than the OP-Z (knob included!) so the OP-Z should theoretically be snug but not cramped. Plenty of room above and below to toss your earbuds/cables/charges in there as well!
Here's the link to the amazon page:

My OP-Z should be arriving soon, which has led to me looking for the perfect case in anticipation… hope this helps spread some ideas around.