Take a look at this. I just went to get some patch cables and saw my PO-20 looking like it had a leak. However upon close inspection it seems that the screen has melted from the top right. The batteries are fine so this certainly something to keep an eye on - and take your batteries out.
The PO is under a year old so I'm going to raise this with Amazon but I'm also going to send the pics to TE themselves as this could be pretty dangerous. Thankfully mine are on hooks in a rack so away from anything flammable.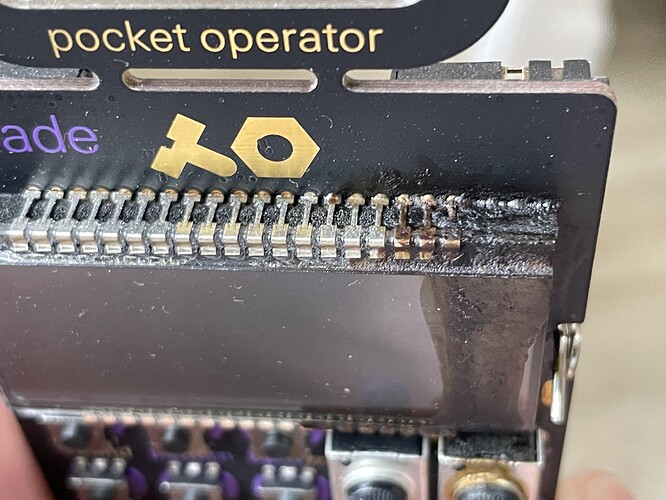 Has this been reported before?
edit - support case opened with TE and a replacement from amazon on the way.