This look cool - Is there a demo I can hear?
Hey @ludicrouSpeed haven't seen any demos around, i got notified about this cause I purchased a previous pack from Indossa. I'm next to the Z now trying to this out.
I downloaded and sampled on my mac - some cool samples there. I just saved a few that I immediately enjoyed. Thanks for sharing.
My favs: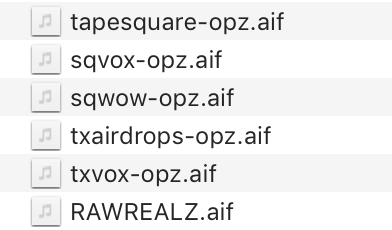 this txairdrops is classic, man really great!