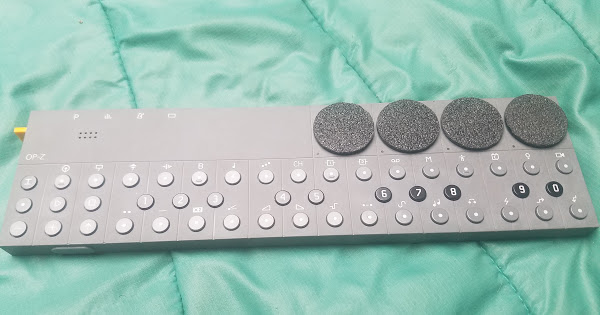 https://photos.app.goo.gl/UWKCsjxRnhQ4DPzo8https://photos.app.goo.gl/gdZMmseA1fYGsxxS7
Wanted to try grip tape over the encoders without actually putting it on the encoders permanently. This was the solution I came up with:
4x LEGO Medium Stone Gray Axle 3 (4519)
4x LEGO Black Disk 3 x 3 (2723)
Grip tape
Super glue
You have to sand off the nub on one side of the disk and cut the axles to 6mm. Use a 1/4 pinhead of a drop of super glue in the disk axle hole, I cannot stress enough how little glue is needed. I chose those axles because they were the length I needed for another project, you can buy shorter or longer.
The disks are just the right size that they just meet the edges and don't touch each other. Having them slightly bigger now with the added grip has a nice feel and the covers sit low enough to keep on in my case.