I bought an OP-1 in 2020 (second hand), and the keyboard started malfunctioning a few months later. The keyboard replacement kit from iFixit was sold-out for years, but I finally managed to snag one last week. To my dismay, not only is this not helping, but my original keyboard was probably fine in the first place – I essentially wasted 3 years without being able to use it.
What seems to be the problem is the loose connection between the keyboard and the motherboard. These flex cables are incredibly frustrating – I cannot, for the life of me, lock them in place. Even after bending the ribbons slightly, the direction of the bend itself creates a constant tension that pulls them out of the Zero Insertion Force connector again. The black nibs on either side do not seem to provide enough locking force. Frustratingly enough, this happens slowly over time; usually a day or two after I have fully reassembled the keyboard, it starts malfunctioning again because the flex cable got out.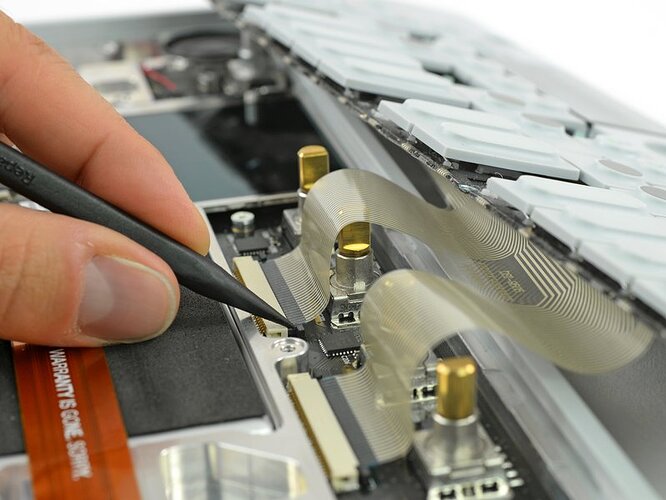 For those of you who successfully replaced or fixed their keyboard, I would really appreciate some help here.
here is the iFixit guide to repair the keyboard
I quote: "Unlock the flex cables by pushing the two black nibs on both sides of each connector." which I'm doing, but they just get loose so easily.