I just encountered an error on my OP-1 Field while trying to use MTP.
2 different Macs with Fieldkit installed, 3 different USB cables and the Field shows this same screen every time. Anyone else see this one yet?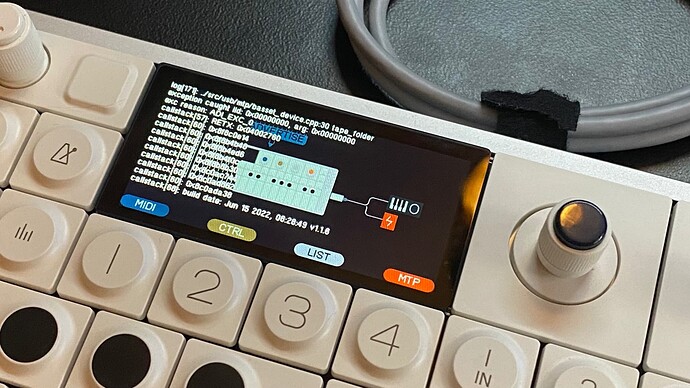 MTP has been dodgy at best, I'm sure they'll make strides with it but it's a mess right now in my experience.
EDIT: SOLVED!
I had the name "EMPTY" for a few tapes and that was causing MTP to fail. I guess that's why the auto new name creates a unique name.