Hey Android peeps! I just re-output the pak for Android and it's confirmed working on Pixel 2 - to install throw it in your videopak folder when connected to the computer -
Android file path
/storage/emulated/0/Android/data/com.teenageengineering.te012/files
This looks awesome, but I can't get it to run on OSX. The pak loads fine, and the animation clips load and loop, but the fx don't trigger. I just get a blank magenta screen.
Here's an update using the new zpak format(uses metal shaders now with the new app)
With the opz app open on your phone, download this link in the browser and "OPEN WITH OPZ app" - the pak will auto load and show up in the opz app now - Enjoy, let me know if it gives you any trouble simpsons.zpak - Google Drive
Here's a link to the visual guide as well - Simpsons-Videopak-Info.pdf - Google Drive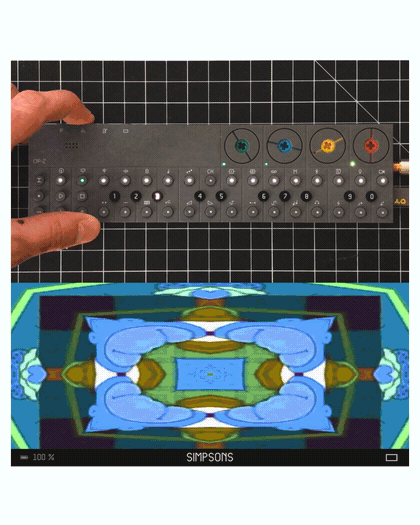 That's awesome. Works great on OSX now. Thanks for fixing that! zpak even better.