Hey folks!
I picked up a used "mint condition" OP-1 on eBay about a month ago and I've unluckily just discovered that the connector board / mic. input is totally hosed.
The internal mic. worked fine so I assumed the rest was good. However, upon plugging something into the mic. jack for some sampling funtimes, I discovered that: a) input no work! and b) now it wouldn't go back to the internal mic. (always thought something was connected).
To make a long story short here's what I discovered: whoever had this unit before me decided to replace the jack themselves and lifted almost all of the pads! No wonder it doesn't work. Here's how it looks with the "fixed" mic. jack removed and cleaned up: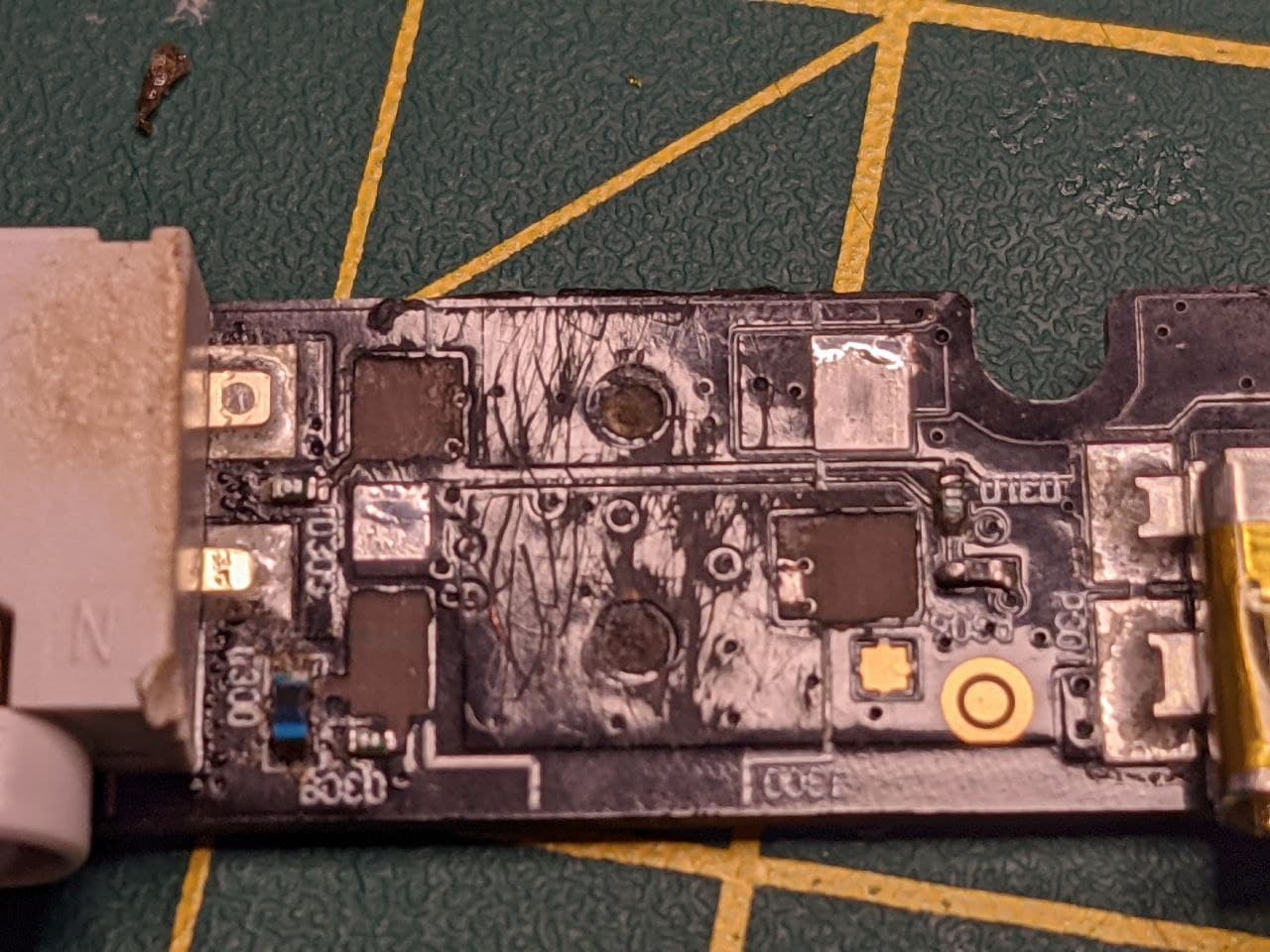 I got a replacement mic. jack but where I'm stuck at is figuring out where these pads need to go. There's some vias in and about them so it's difficult to trace, so I'm asking — is there anyone in the know that has a schematic for this board? Maybe someone who can probe their own board and tell me where I can bodge wires on?
If anyone has a connector board to sell to me in the UK, that'd also be a big help! I can't find them in stock anywhere. I'd much rather repair it though since it's such a stupid problem.
PS: If anyone is else is looking for it the closest microphone jack part number is SJ1-3515-SMT-TR-PI. Digikey has stock. I think TE must have got these custom-made in their colours, but they're the same essentially.