Hello Friends,
I own an OP-1 and an OP-Z and a bit of other hardware.
I just haven't found out how to get them working together in a good and usable way.
I want my OP-1 as the master/tape recorder to receive incoming sounds via line-in.
My problem is that any device I plug into the line-in is way lower in volume as the synth of the OP1.
My setup:
Any incoming device is on full volume
Gain on Line In on OP-1 is on full level(+33)
Taperecorder Gain is on Full-Level.
I want to play live with my setup in exact this combination and this doesn't seem to be possible.
I can record the external device on full level and play the synth with lower gain on top, but thats not what I want to do. I want to play all instruments on the same volume level at the same time before recording anything and I don't know why thats not working, made a video to show you what I mean: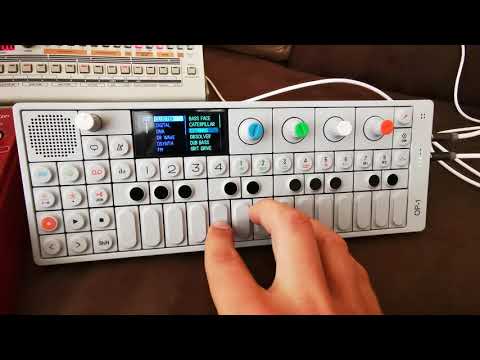 It sounds like if I push the synth on the OP-1 that it lowers the line in sound in this moment.
Do I use the wrong cabling?
I use just normal stereo aux-cables, I read anywhere that the OP-1 just can handle mono, also on the line in? Maybe the channels block each other?
I got the same problem using my OP-Z on the line in on the OP-1, its just way too low, even if I set up anything on 100% on the OP-Z (Volume/Master/Synth/Drum). The OP-1 Synth is way louder…
All incoming devices on 100% volume sound very distorted on the +33 Gain on OP-1 and its still too low.


Thank you in advance for any help.