It has modular audio-jacks connectors on a flexible PCB. realy swesome engineering !
---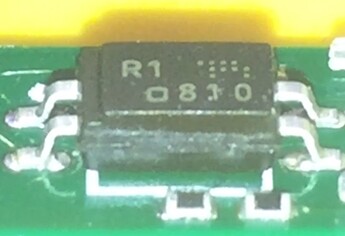 notice two cute little optocouplers above (R1 0810) to prevent accidental currant spikes from your gear, i really appreciate that !


there is a strange micro switch that has no purpose. its right next to the big switch but its just not far enough not to be triggered. it makes no sense.

as an experiment: i have jamed peace of paper to trigger that micro switch and put it back together and put back into op-z. how ever after debugging the connections with micro atwitch activated inside op-z, i have found no change.
maybe its still left over from an old revision on this PCB board.