This is by far my favourite video to show up so far. Sounds really nice… What's going on in the programming? Is it some kind of chained song mode? Or some kind of slow lfo/step components on pitch etc?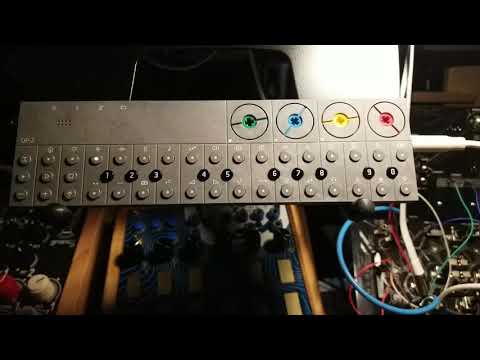 Beginning to gas for the Z now

Seems like such a perfect little sequencer to pair with ios instruments + it's own sounds + eurorack (when the module shows up…).
Is the polyphony limit the same for external? 3 voices if I recall right? If so, that's such a bummer in terms of using it with ios instruments

Everything else about the sequencer seems pretty perfect for what I want out of a hands on box to pair with ipad/iphone… wonder if that polyphony limit can be tweaked in an update? At least for external sequencing? Even just increased to 4 voice per track per step for external would be OK for me…