I've been spending the past months trying to figure out how to use the Videolab stuff (because I think MIDI driven visuals are AWESOME

) and came up with the following: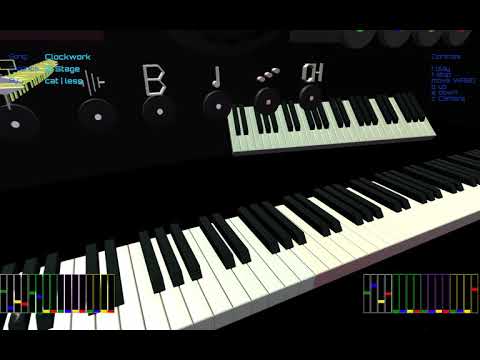 This is mostly an experiment, cramming OP-Z, Unity and Blender techniques in a singe video. Everything you see happening is MIDI triggered (except the discoball

). The two fader systems are the Bass and Arp, all 16 knobs are live representations (though they stay at 0 until they are changed - this could be a bug or user error.
Lots of things I wanted to do but not figured out (yet), eg. numbers (BPS).
Oh and Blender is a nightmare…!