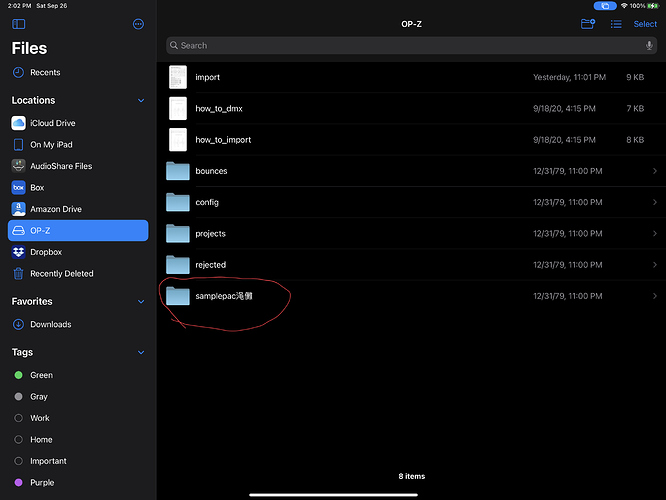 After updating to iPadOS 14, OP-Z content mode "Samplepack" folder name is not working (iPadOS 13 worked just fine with no issues). I can see all folders and able to drill down, but Samplepack folder can not be open. iPasOS 14 displays as " samplepac誖儺" … Note the weird character at the end.
I performed a factory reset on my OP-Z and use the most recent firmware V1.2.31. And iPadOS 14 still displays Samplepack folder as " samplepac誖儺"… iPad can not open the folder.
My MacBook Pro and android phone both can read and write without the problem (and Samplepack folder name do not have those weird characters.
I contacted Apple support team and their developers are looking into it. I am not sure how to contact TE support team. Wondering if any if you are also experiencing this or it is unique to me. I do not have iPhone to test iOS 14…