Lies, all lies.
So Akai is in the game that Arturia started, while Korg is running the show and Novation has a worthy contender (contenders if you include the Novas). Roland sorta half-assed fired back with AIRA, but either way the "cheap and cheerful" pile of hardware grows ever more.
Where you at Yamaha?
i found him….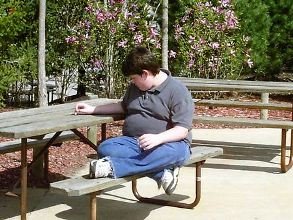 I am not feeling the wolf much

I prefer the MFB-522 @dimi3 even if it doesn't have a "bass synth"
I'd be curious to see a Volca Beats vs Rhythm Wolf comparison
I think it beats the beats… just because the setting on the beats are not tweakable in the same way. but that is MNSHO…



…exactly what i thought!! cheap, not so super tweakable and standard bass synth.
its not catchy at all!
my decision to leave the Wolf in the forest and get a Machinedrum was best choice!
even with a standard TRX set on the Machinedrum (choose 5 Instruments like the wolf has, add a Bass sample…and all your drum dreams come true!
in the early days, shortly after musikmesse i was in love! this thing has potential if it were a plug out drum machine with analog sound structure, and tweaking the shit out of people.
…but it's not! after this time of waiting its like a shame to hear those crappy sounds…
THX to
#tribrix
for posting this lil Cat!
lol @JohnnyEgo a MD will definitely stomp a mudhole in the Rhythm Wolf and it should for the price difference.
I'll be cool with my 808 samples, and keep lusting for a RYTM. The Wolf sounds like a puppy.
@krism Ha! mudhole for certains.
@Virtual_Flannel
still using the same damn 808 takes i got like 7 years ago but the low end i've been hearing on rytm demos makes me want one too for sure. perfect partner for the OT
that rhythm wolf is a lotta real estate compared to a volca.
Thanks to @Tribrix for posting and alleviating me of any GAS for the Wolf! To be honest, I didn't have much GAS for it. Not impressed at all, even for the money. Agree about the RYTM - I'm "lusting" too, particularly after the announcement of Overbridge - integrating RYTM with Logic and Ableton Live would be fantastic.
The hi-hats are mad. I'm really digging them
Apart from that, it sounds just okay
The sound from the Rhythm Wolf remind me a bit of my Mattel Synsonics Edrum station. I was really interested in it before I heard it, but I don't need another Synsonics (even though it seems to be a much better one, IMO).
More about the Synsonics here:
From the single video I've seen, this totally beats the Volca.
Looks like a fun device. I dunno if I'd ever get one, but it looks interesting.
Will need to hear more before I'm sure but nothing really grabbed me there.
I do love the combination of step sequencer and pads, so I could still be won over.
The hats are wonderful. But as I own a Volca Beats and a Monotribe, this one sound hardly justifies the purchase. However, if I had to choose between Monotribe and Wolf, I'd choose the Wolf.
These are apparently shipping now.
I've hated on these, but interested to see what people do with them on YouTube.