Hello fellow OP1 users. A couple of days I accidentaly dropped my OP1, and the screen started to fail a some hours later. 2 days later my screen is now completely dead.
I have seen posts explaining how to change the screen and how to get the replacement, but all of them seem to be about a different version from the one I have, they show the Gen 2. Here I attach pictures of my opened OP1: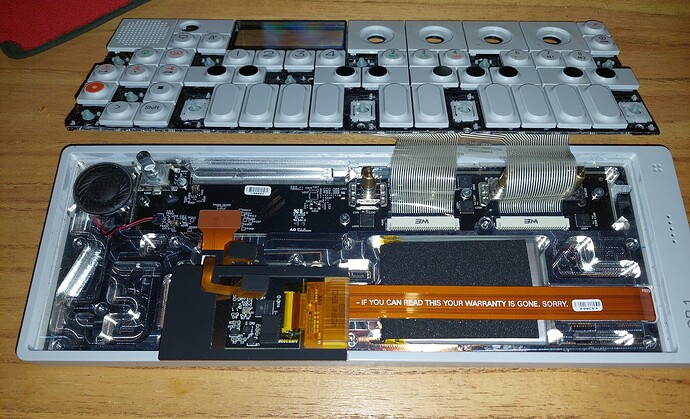 (This is the code that is written on the back of the screen, on top of the cable:
AMS300FV01 BEFHI22
JB111006020)
So if anyone knows how to get the replacement for my OP1 version, and how to replace it (because I can't find how to disconect the main cable of the screen) and can share the info with, I will be very grateful. I live in Argentina, and here it is impossible to even get a used OP1 these days, less a new one, due to lack of availability.
Cheers!