https://teenage.engineering/downloads
no documentation but it's working.
btw. the App has been updated aswell.

i guess line in recording is now officially enabled. can't see anything else right now
I don't see the new firmware or the app update on the site/in the App Store. Any links?
Edit. I mean, any links apart from the direct download?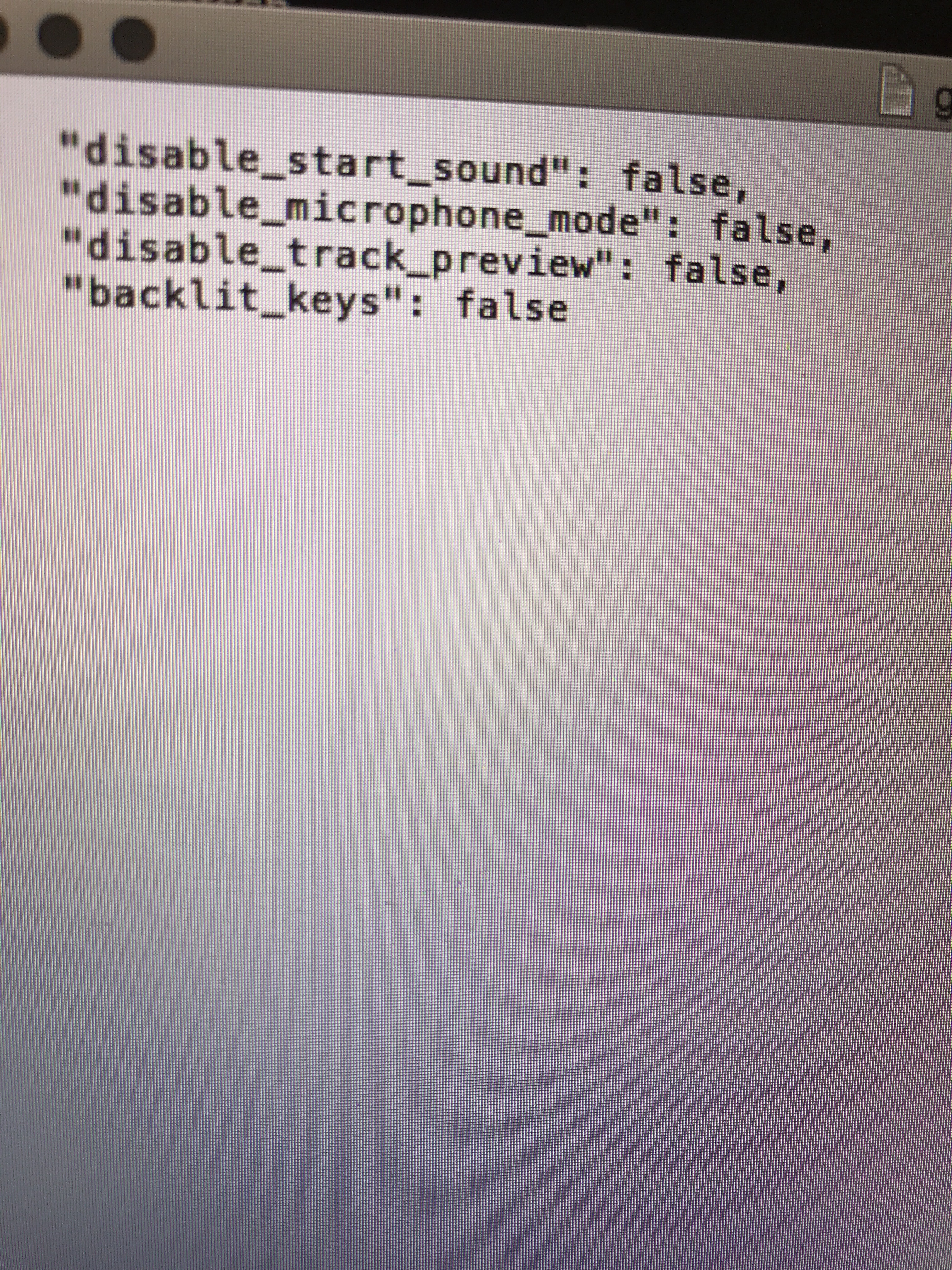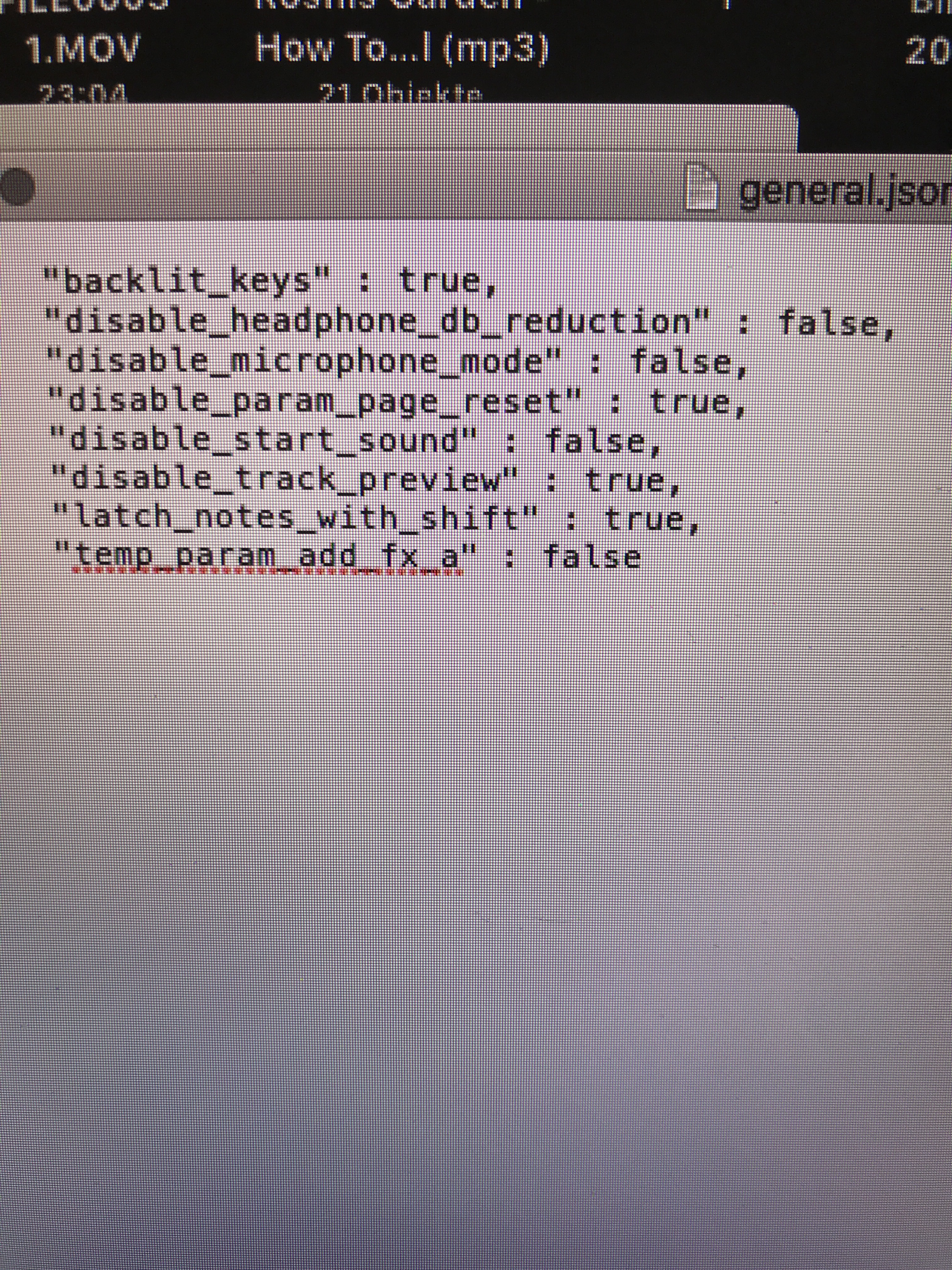 ok ok…first picture is the general.json file within 1.2.8 and the second one is from 1.2.5 this looks more like a beta or something and a lot of features are missing by now.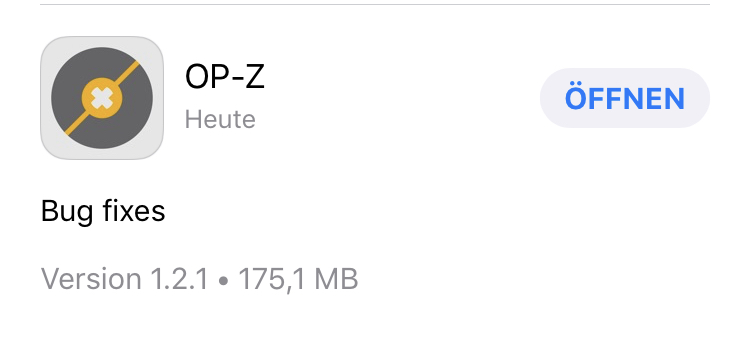 i've read the email in the thread OP-Z external input where someone from TE said 1.2.8 addresses the line in sampling method, with this information I changed the link to 1.2.8 and it downloaded!! normally there's a sorry no content warning etc. but it installed just fine and the app showed the 1.2.8 OS correctly. the actual update of the App has been live since 19.08 but i just saw it today via the App Store Updates.
Excellent. I already have that version of the app, too.
It's up. And there's a new section of the manual too. Big update for audio in/out.
Release notes:
fixed bug that would cause files to dissapear/get corrupted

detect microphone signal from splitter adapters

new input selection functionality (beta). read about it here.

new audio interface monitor mode

fix broken incoming program change handling

add cc for changing/switching to next/prev pattern. read about it here.

make microphone mode work when usb audio is active

allow octave shifting on all tracks

fix drone notes to work properly with legato
maybe I raised the speed of it. nice
great to see that the external signal can be routed through the fx!
The app update is from a couple of weeks ago
Yeah, that's great. I love the OP-Z's delay. This also means you can sync with another device, and still use just a pair of headphones.
the sync between OP-1 and OP-Z is really tight now! good Job TE and big thx of course
As was foretold in the ancient text!
Any idea on if the bug were the synth plugs/sample packs that's selected would not display in the app has been fixed? I haven't had a chance to go and update my OP-Z yet.
I love that you can run audio through the tape buffer now!! So gangsta!! Opz is turning into a complete beast!! Is gonna be one of my best effect processors now, on top of everything else is just insane!!
This was fixed in an ios app update a few weeks back.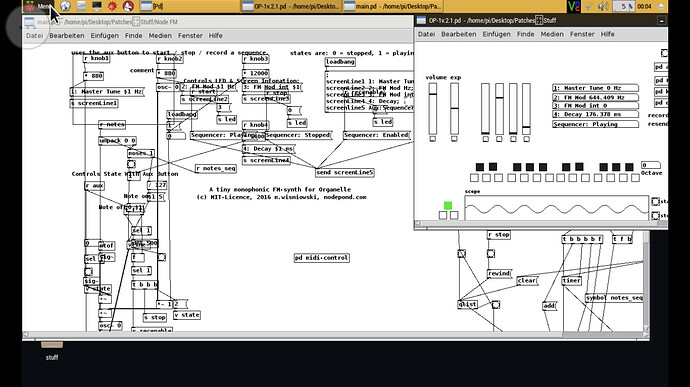 the best thing is that i can now play the Organelle patches on a raspberry pi directly through OP-Zs USB Audio, while at the same time Controlling the Patch and respectively all my other gear with one cable! Midi, Audio and Power.



this is a Screenshot from my iphone(VNC Viewer), playing the node fm patch! GReAt

it's really really good that TE has done that!
thank you guys!
When I saw this I was hoping I could route audio from the model samples over usb to the op-z. Unfortunately it doesn't seem to be working for me. I tested the usb audio output from the samples to my computer and that works. Tested other devices audio to op-z over usb and that works. What I noticed is if the usb audio source doesn't work the status lights are yellow instead of green when selecting the input source.