Guys -
It's not a proprietary Apple signal, it's just the wiring of the headset…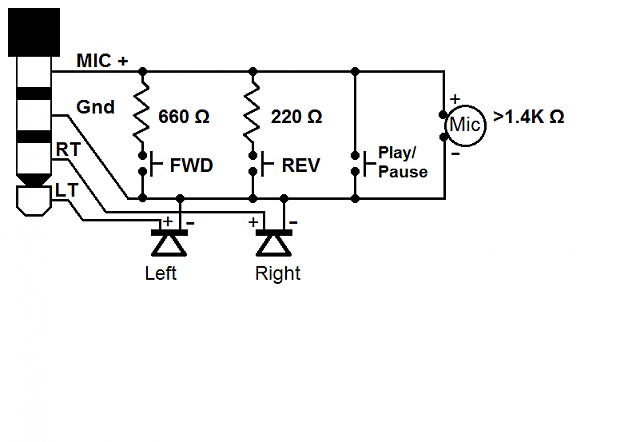 That said, this is type of wiring just works for a Microphone input built into the cabling not an external signal.
What I'm trying to make is a TRRS to TRRS cable with a button on it to activate the "microphone in" function that works the same as when a headset is plugged in.
I followed the attached schematic but had to alter it since the destination of the TRRS cable coming from the OP-Z is another TRRS plug rather than two speakers and a microphone… and my cable doesn't seem to work correctly.
Do I need to add an extra resistor in there to mimic the microphone type of resistance?
I want to connect the OP-Z to the Aux input of an Eventide Mixinglink (this is a bi-directional TRRS jack) and be able to use the OP-Z effects on the output from the Mixinglink.
Thoughts?