Very interesting. The latest stable version is #243. I guess you are the first one with #244. It should be an incident.
Tell us what is new

wow ~

It's my first time to use the op-1.
I don't know what's new

check for the number of synths or lists of fx

take a shot of every screen possible

is there a way for you to share the os?
did you buy it from someone else with the beta firmware loaded?
I hope someone can pop in here and help them share the firmware so others can poke around a bit. How exciting lol
Why do I feel like this isn't real?
Need more info stat

I don't know how to share this firmware to you guys

I am from China and I brought this Op-1 from the Amazon.Jp
I got this "new" machine I found it seem to be used and had a lot of "scars"

Oh damn yeah that's got some mileage. Also that trade mark stamp is…. I don't even know lol
But the plug and keyboard look like new

Should I return it to Amazon?

why return it? is it not working?
Wtf I would certainly return it if it was purchased as new. That looks very damaged and not at all how it should look. Maybe it works now but what problems could be lurking in the future inside such a trashed unit.
Also, can you please list out all the synths and effects? Or show us photos of those screens? Super curious to see what changes are going on in the new beta firmware (if real)
Feels like you got some kinda test unit slipped into your box instead of a new one lol
if i was gonna speculate then i'd speculate that its a used op-1 from someone along the programming or manufacturing chain ← just a guess… and further speculate that if a 244 exists or comes to exist, that its most likely compatibility fixes for the op1f/tx6 ← just a guess!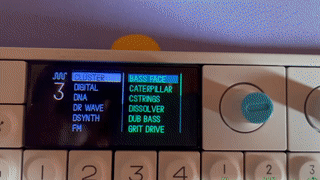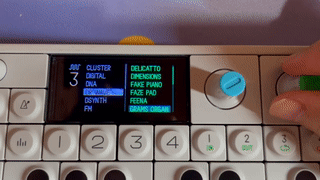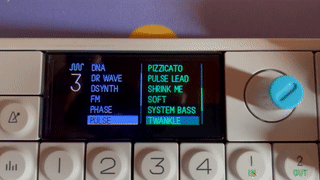 Thank you! Looks the same in terms of synth engines!