Both good. First one:

Second one:



Also, wow, you really liked those Battle 59 rules!

New post, new avatar, new track.
Actually this is something I've made earlier but didn't trim and upload yet. With delay, reverb and filters controlled by LFOs, it's an extremely calm piece. Good night, I mean, enjoy!
Decided to start a thing. Every time I have a coffee in a real coffee shop I'll make a track. Here is the first:
It's all 100% OP-1. Made the drum samples from hitting things and manipulating the results. To be honest making the bass drum sound took the most time, the rest of the track took literally a few minutes. It was so much fun I decided to do it every time I go.
Done for fun, not sure how it sounds.
Track for battle 59. Unfortunately, I didn't finish it in time.
Just got my new op-1 this week (my 3rd:joy:) and I'm so glad to be back with this amazing instrument. I tried the mpc live, toraiz sp-16 and the digitakt and nothing could compare. I decided to put a upload a beat tape of a collection of beats from the past 5/6 years. I think there are only 2 or 3 that didn't use the op-1. Most are all op-1
I got curious about how far I can get with "generated" melodies on OP-1. This is the result:
Aside from the drone, everything else was mostly played by sequencers with various randomizations. The drone had three long-running LFOs for extra generativeness (normal one, one built into DrWave, and CWO).
trying to chromatically tune an analogue delay by sending sequenced tap tempo.
synth is an OP-1 !
Here's my debut release as Videodröm. Videmus Prime is the first in a long line of three track EP's with music I've composed and produced on the OP-1 synthesizer. Lotsa' more releases coming. Stay tuned.

Pick your poison and stone free: https://ampl.ink/Wj1Kb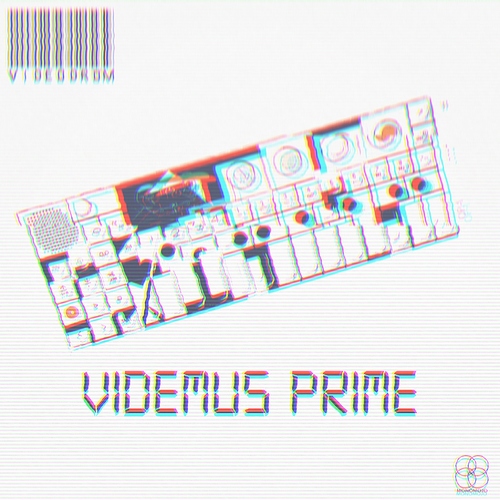 Made this a while ago. Straight from OP-1 album recording with an added fade-out at the end (I got carried away and went past 6 minutes!).
Interesting. I can't recognize a single OP-1 engine, except for rare String plucks on Oktane. Is it mostly samples? If not, I would like to congratulate you on very good programming.
Drums are all Neoprene kit on "A Different String" and "Oktane". I used my own kit for "Kant Knock the Husserl". The latter was built around a bass track which I sampled of my Elektron AK. The synths are mostly tweaked stock presets. My go to is Wave. I create white noise sweeps by sampling radio static noise and using filter. The slap bass is sampled off a Kork M1.
My process is that I compose and produce the tracks on the OP-1. I create an outline of the beat and create loops, changes, fills and melodies, effects. Basically the building blocks of the track. Then I export the tape to DAW where I arrange, mix and master. Sometimes I'll add subtle VST:s underneath a sound to fill it up. No rules!!! And certainly not idealistic in my process. The OP-1 is the hub though and the tracks wouldn't turn out the way they are if I didn't use the OP-1.
Thanks a bunch man, appreciate you listening to it. I have 5-6 more EP's ready that'll be released in the next few months. Follow me on my Insta if you like @monomojo.se
feels like it's been a while.
coming out of somewhere here, but basically nowhere
is this the new "not new" but just a pasture walked beyond
time in a moment, present now when it pauses
circle it
I have made an 8 tracks album called ALPHA BRAIN ZONE in 2015.
This album can be listened in a band camp page here, this is one of my artist project called ERRORMELODY :

©️2015 - all right reserved
Of course I have made many others tracks with my op1 , but some are plenty of others electronics devices , and some others are sleeping inside my computer because not mixed / arranged . Anyway have a good listen to this album which is 100 % op1 tracks ! I use Ableton live for some more effects, mix the 4 tracks tape and arrangements.
Of course , if you like this work, any support is appreciated on this band camp page !
I rode my bike out and made a quick Op-1 slapper
I've owned an OP-1 for years but I don't think I've ever fully produced a track in its entirety on the OP-1 alone. I normally just make sketches that I flesh out later or add extra parts with other synths and things. But since the update that added the finer grid chopping option on the tape I can't stop producing tracks on it and I've fallen back in love with the beautiful little beast (even made me put down my Z for a bit). Anyway, here is my latest OP-1 only track. Thanks.

Really enjoyed that, nice sound and interesting edits!