Which of the two options that amazon lists when following your link is it?
did this also work for you? does an additional audio cable fit in aswell?
Yes! It's actually a very nicely made case with plenty of room for cables and with the DeckSaver on. I have the new official TE one as well, but put it to the side immediately as it is such a tight fit and barely any room for even a cable. Style over function…
I wonder why they can't get it straight with the power switches…
op-z and now this.
I like both the OP-Z and the OP-1 field power switches! And both are way better than that weak OG-1 switch
UK here and ordered the DJ2GO one from OP. I also cut the box up to fit the interior holding bit which fits pretty perfectly inside the case and holds the op1 so no moving around.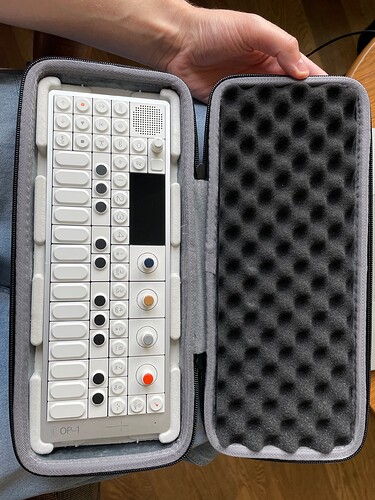 Damn you sold me on that one !
Ive got a decksaver incoming too because you can still click the buttons from the outside of the case when its shut, but sure it'll all still fit
Have you tried this case with a decksaver?
there's a decksaver in the bottom picture


thanks!
update, had the deck saver arrive and had to break the cardboard inner a little bit to fit it on but still all fits
Is your OP-1 Field screen protector tempered glass or the static cling type? Tips? Thanks!
I am not sure, I just bought the OP-1 screen case from the UK company, Decksaver. It's great and works perfectly w/ the field.
This:
with this:
No more searches.
Joined to say thanks to @opopop !
That Juno design case is perfect with a deck saver attached.
See you around, guys!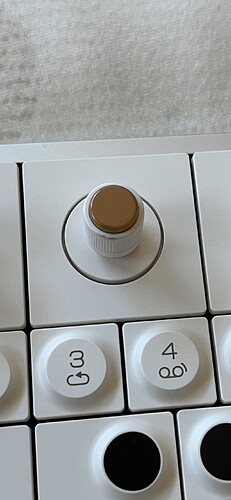 Okay guys be ware of the analog cases glide case for the op-1 field. Is have the new version (grey edges on inside) and after 1 night in the case it stained all my knobs. I was in panic and cleaned it so i only thought about making a photo when i was almost done. Needed medical alcohol to clean it 100%. With water there was black stain left. PLEASE WATCH OUT everyone.
Analog cases seem to always have this problem
it's a huge bummer (stained all four edges of my OG-1 when it was brand new)
thanks for this PSA