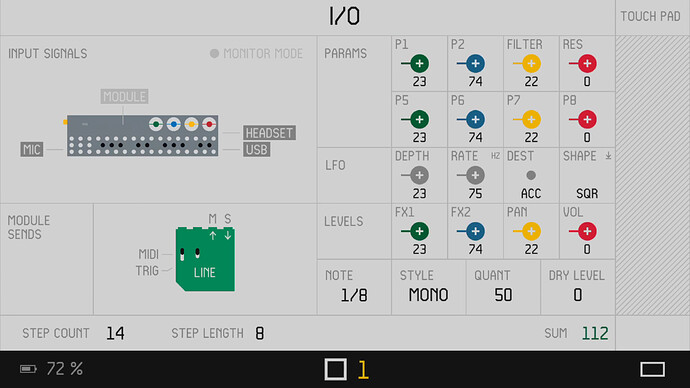 i have noticed that right before op-z app opens on an iphone, there is a picture of this strange green module. it shows for a fraction of a second, so i have slowed down screen capture, to document it.
the green module shows "M" and "S" where cv1 and cv2 should be.
does anyone have any idea what it could be ?